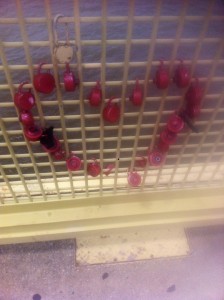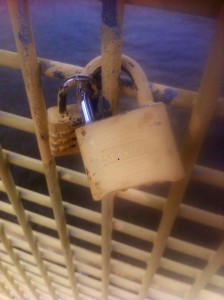 Love Locks have been scattered throughout the bridges of Pittsburgh for years. A movement that became known throughout Rome in early 2000s has spread to the United States and many other places. The locks symbolize everlasting love for the city they are placed in. The people of Pittsburgh have been participating in this worldly trend and more people join every year.
I first knew about these locks from the Roberto Clemente Bridge near PNC Park. The fence of the bridge has a variety of locks that were different shapes;sizes;colors. Some locks were bike locks while others were combination. Many of the locks had been on the fence for quite some time because they were painted over when the bridge needed repainted. The locks show art in a neat and different aspect. It allows people to show and share their love for their city in a creative way. The locks are fun to look at when crossing the bridge and are a nice decoration to the fence.
Even though people intend to do good with the Love Locks, bad things can happen. In Paris, parts of a bridge started to collapse. The bridges in Pittsburgh do not have as many locks as the bridges in Paris but they eventually could. Love Locks are a future threat but for right now they are being enjoyed by the people who love their city.